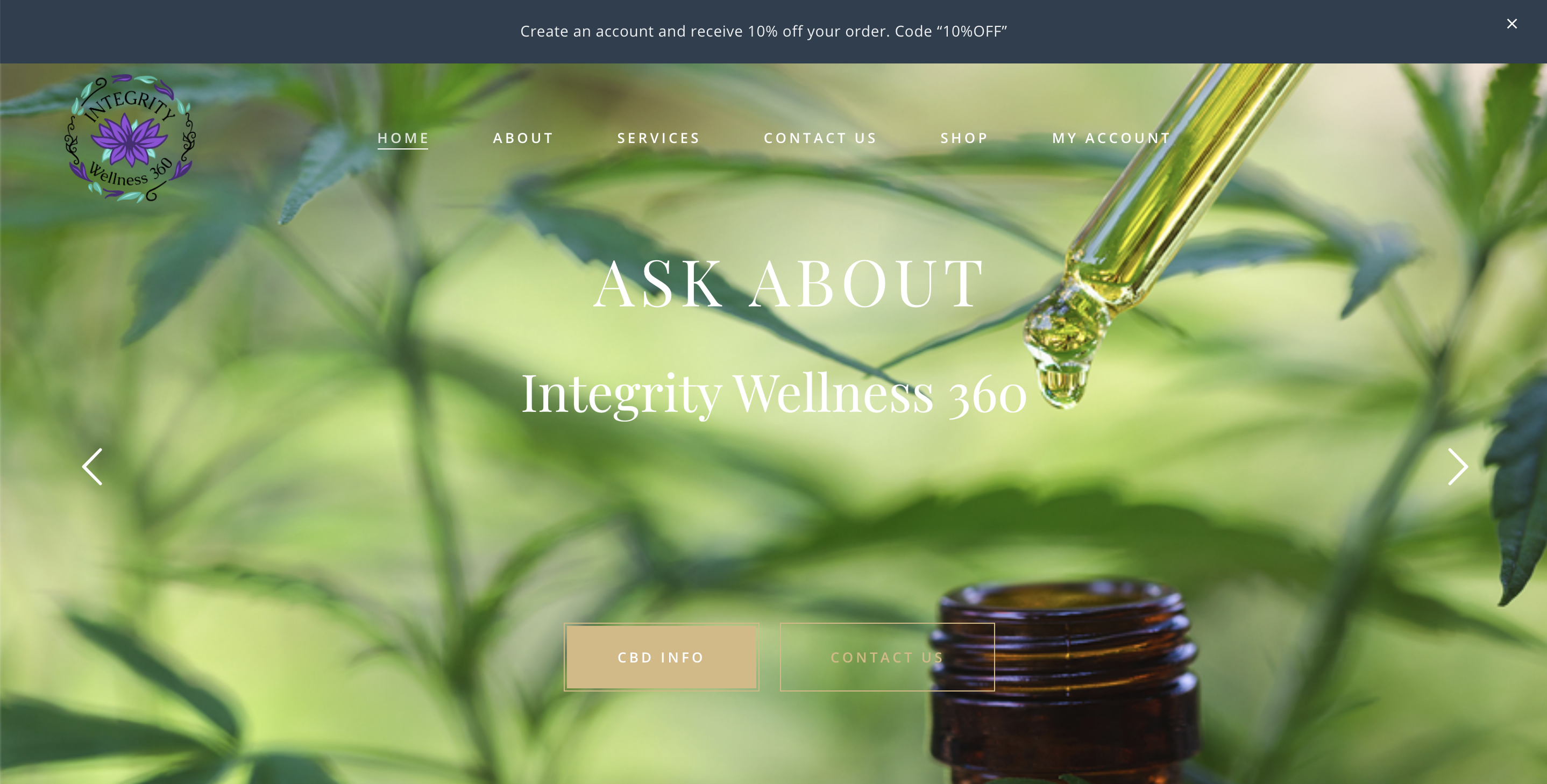 Integrity Wellness 360 Launches New Website
Founded by a group of friends and family, Integrity Wellness 360 prides themselves of living healthy lifestyles. With over 40 years of combined experience they have decided to offer their highly skilled services to others in need. Based in Commack, New York Integrity Wellness 360 promises to channel their efforts into positively impacting the care they deliver to clients. The main goal is for customers to benefit from the in depth research their team has acquired throughout the years. Offering elites services such as medical massage, trigger point treatment, vitamin B-12 boost, vitamin D boosters, or psychotherapy we invite you to come see our brand new facility.
Integrity Wellness 360 Launches New Website
In addition to opening our doors we also have designed a new logo & website. Hiring Long Island web design company, Benjamin Marc the website is now officially launched. "When Integrity Wellness 360 hired us to design their new logo I was thrilled. The direction they gave me was well thought out and easy to interpret into a design. The logo design was a complete homerun as it served as a signature icon for Integrity Wellness 360's website, screen printing and other promotional items. Next, we built their website and made sure to break down all major services into separate landing pages. Integrity Wellness 360 offers several types of services and our goal was for online visitors to find exactly what they are looking for. Some of the service pages include:
Psychotherapy

Holistic Pain Management

Vitamin B Injections

CBD
Finally, we built an e-commerce shopping cart full of products that are broken down into categories such as:
Since the launch we see more online traffic and the visitors are staying on the website for a longer period of time". Commented Benjamin Marc CEO, Anthony Savino.
Please browse through our newly designed website and feel free to contact us anytime.